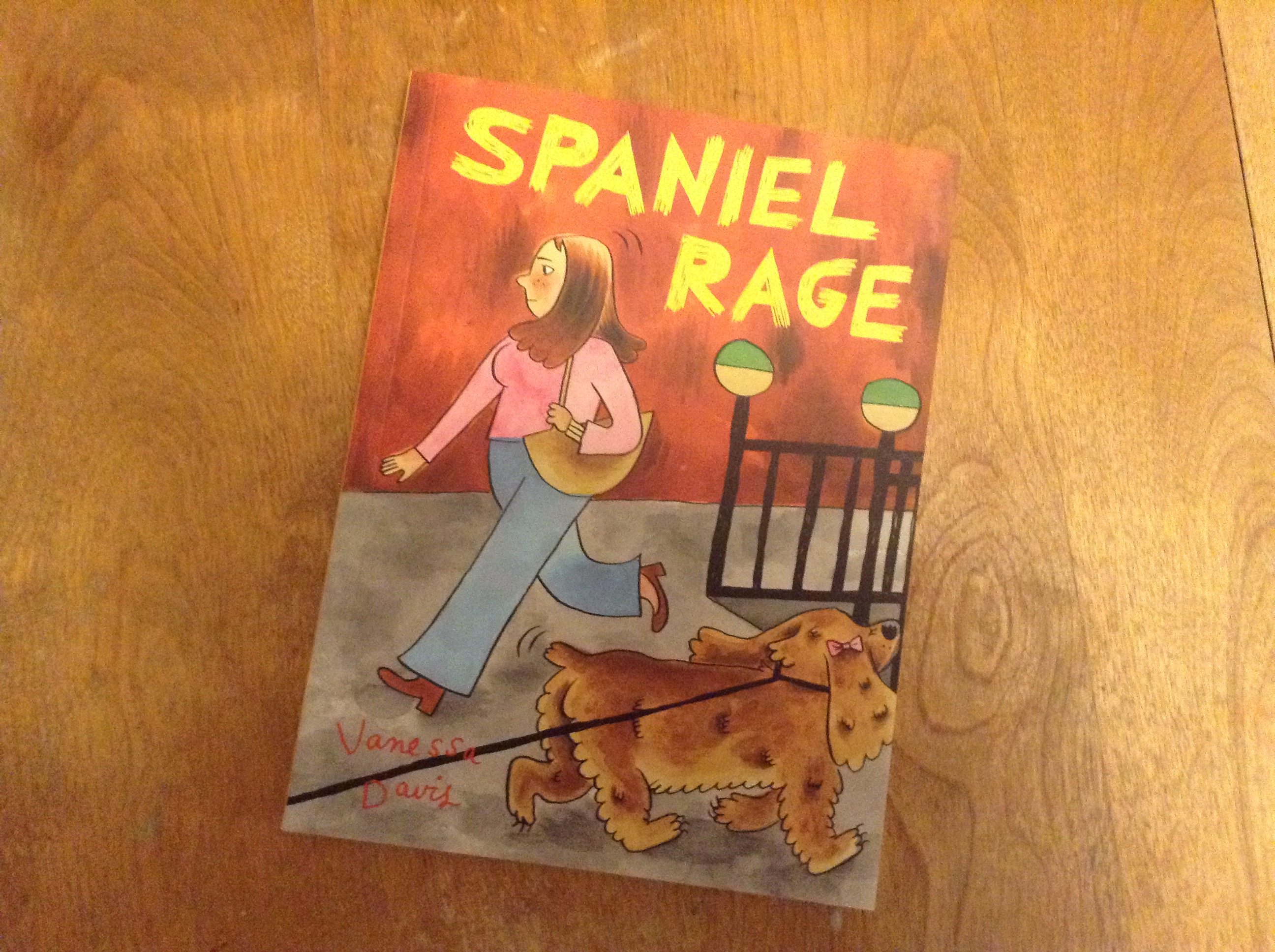 Vanessa Davis' Spaniel Rage hits stores today (and she launches it at Skylight Books tonight). It's hard to believe that it's been twelve years since Spaniel Rage was initially published but I suppose that's how the passage of time works when you get older. When Vanessa's mini comics started appearing, they were a delightful shock—funny and sensitive, a little sad but maybe more confused, ultimately optimistic. They didn't fit in with what people were doing at that time. It's hard to see that now because Vanessa's influence has changed the way many people approach personal comics.
In a recent interview in Paste magazine, Vanessa had this to say about the the title:
"My friend was dating a dog therapist and he told me about Spaniel Rage Syndrome. I think that as a young woman, I related to the idea of being groomed as a pretty thing, a companion to man, a being whose feelings and anger were unwelcome, mysterious and dangerous."
Exactly!
Here are a couple of my favourite strips from this amazing book. I actually use these strips whenever I give a lecture on comics because there are amazing lessons about composition, story flow, and omission in each—vital parts of any good comic! Also, they always get a laugh so thanks for that, Vanessa and thanks for letting us republish such a perfect book.