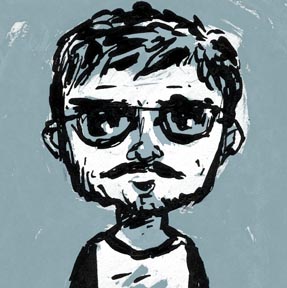 Congratulations to the following D+Q cartoonists on their Ignatz nominations: Michel Rabagliati, Paul Goes Fishing for Outstanding Artist, Outstanding Graphic Novel and Outstanding Series; Joe Matt, Spent for Outstanding Graphic Novel; Gabrielle Bell, Lucky Vol. 2 #2 and Seth, Palooka-ville #19 for Outstanding Comic.
Speaking of SPX, D+Q will be in Bethesda on October 4th and 5th with bells on and Kevin Huizenga and his new issue of Or Else, Jason Lutes and a new VOLUME of Berlin, and making his US debut, Matt Forsythe of the current 211 Bernard Ouest bestselling title Ojingogo.
And we'll even be there the day before on October 3rd for a special Politics & Prose event sponsored by SPX with Lynda Barry.