What more could you ask for than a complete collection of the five amazing Anna & Froga books that we've published over the last few years. Oh, how about a brand new story.
Boy, do I love these characters so much and it has been a delight to watch my kids grow up reading these hilarious weird comics. Just so you know, Woody's favorite is Bubu and Gigi's is Christopher.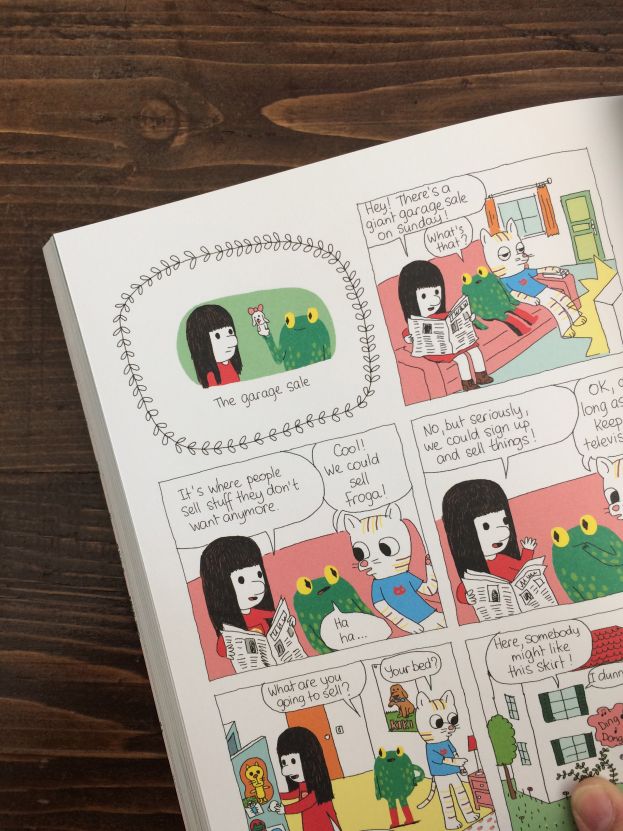 If you somehow have been unaware of these comics until now or if you even lost track that there have been five hilarious comic albums featuring Anna, Froga, Ron, Bubu, and Christopher.