Omigod, people, Marriot is wrapped. WRAPPED. For some movie. A MOVIE.

Gary Sassaman drops by. Smiling. Smiling the day before the show opens. How does he stay so calm? Okay, so people let's keep this between us but Gary told me there is a special secret guest at the COMMUNITY panel and, yes, I actually do care. I also care about the Mell Lazurus spotlight.
Let's say it's the actual Delorean and leave it at that. It's what we all want. Does this count as a celebrity sighting?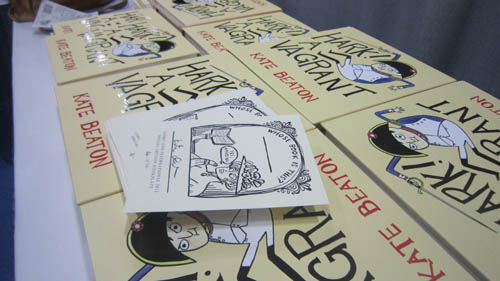 WHAT?!?!? 300 copies of HARK! A VAGRANT people. Get it! Signed bookplate version just for the show. Kate Beaton has done it again!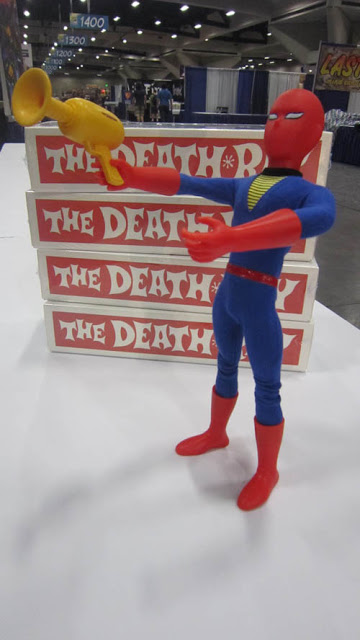 People we have a special surprise for you. The Death-Ray Doll. Look at that awesome stretchy zips-in-the-back costume. He is very articulated and anatomical too. We have eight copies for sale (buy the doll get one of the first 8 signed editions of the book. That book right down there.)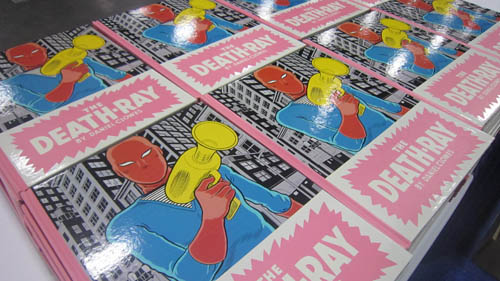 That book!!!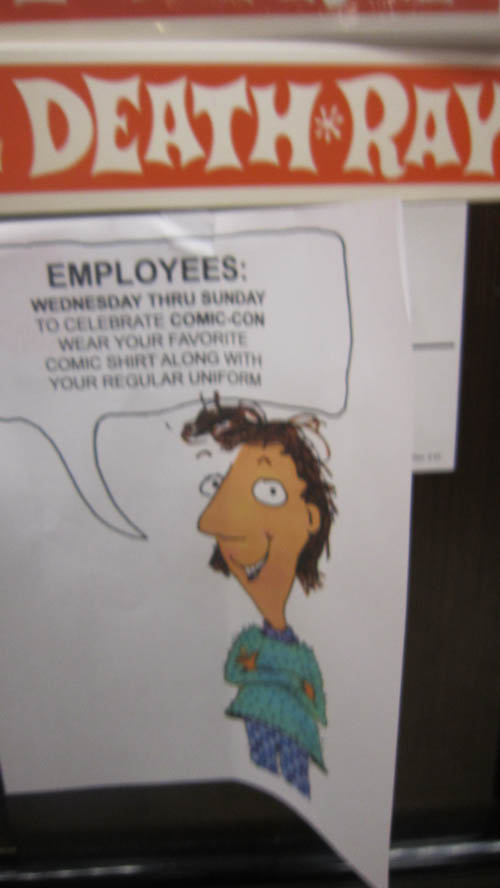 Finally, employees of Ralph's, this is your chance to show off your hand-painted Nightcrawler t-shirt (okay, that's really my own t-shirt from 1978 I'm talking about.)