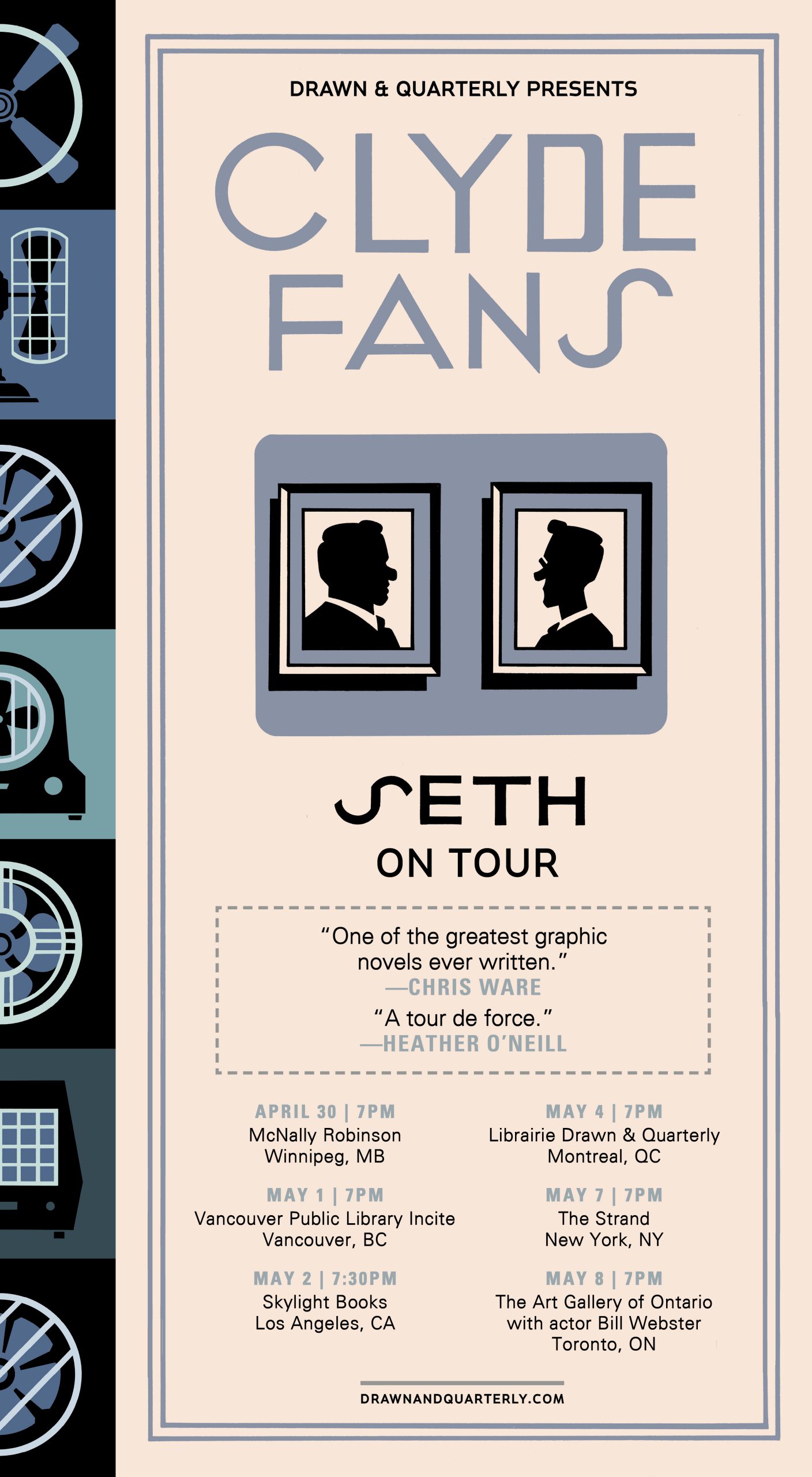 PAST EVENT
Seth on tour with Clyde Fans
Catch Seth as he tours North America with Clyde Fans, his tour-de-force graphic novel. Clyde Fans follows Abe and Simon Matchcard, two brothers whose lives are defined by their doomed family business, selling oscillating fans in a world switching to air conditioning. Seth's intimate storytelling and gorgeous urban landscapes are showcased in this epic yet intimate time capsule of the mid-century capitalist dream. Seth will be speaking about the making of Clyde Fans and signing books.
Seth will be making stops in Toronto*, New York, Los Angeles, Winnipeg, Vancouver, and Guelph.
*Tickets for Toronto's AGO event (featuring a performance by actor William Webster as Abe Matchcard and an interview by Mark Medley) are on sale now!
You might also like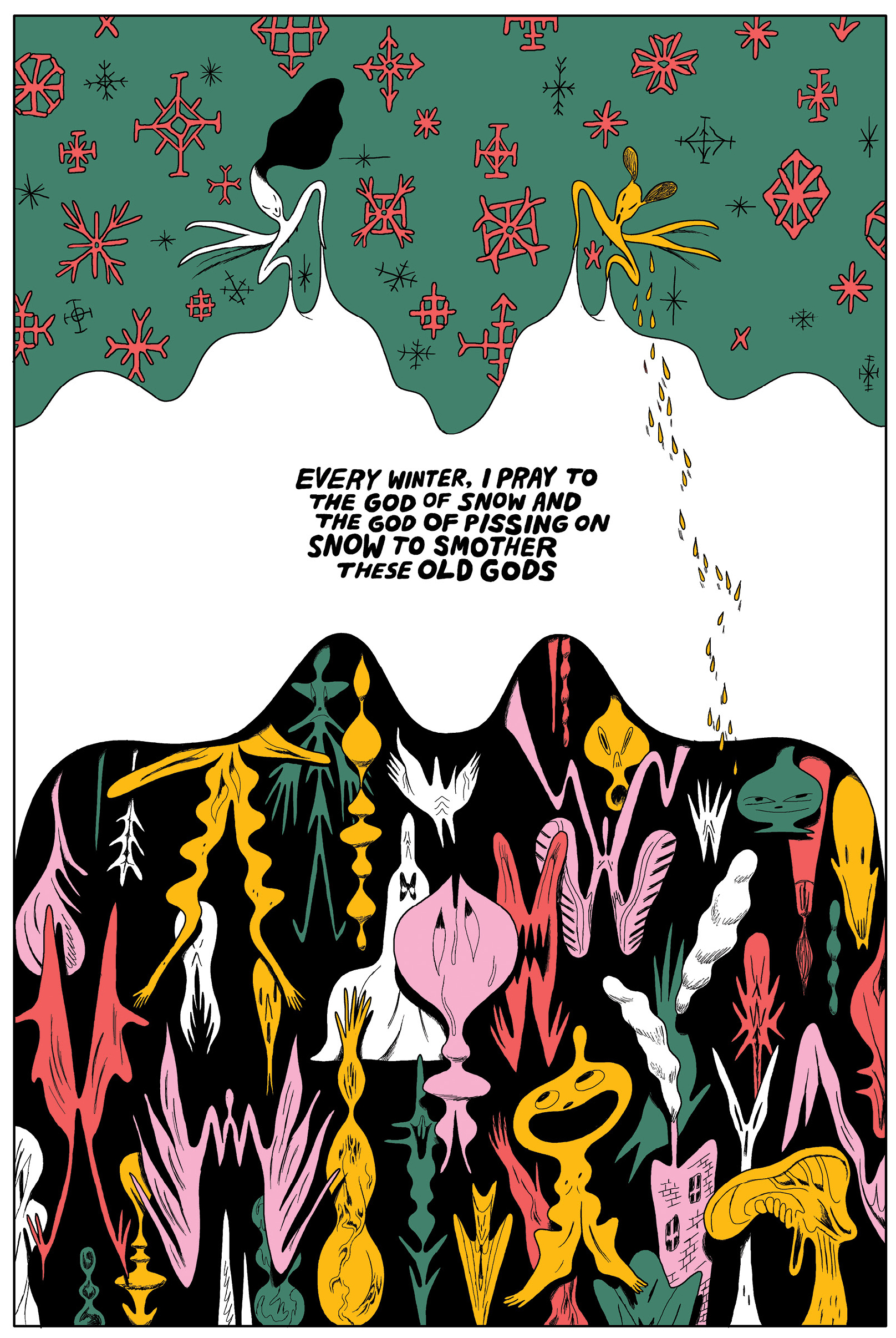 Friday, January 7, 2022
01:00pm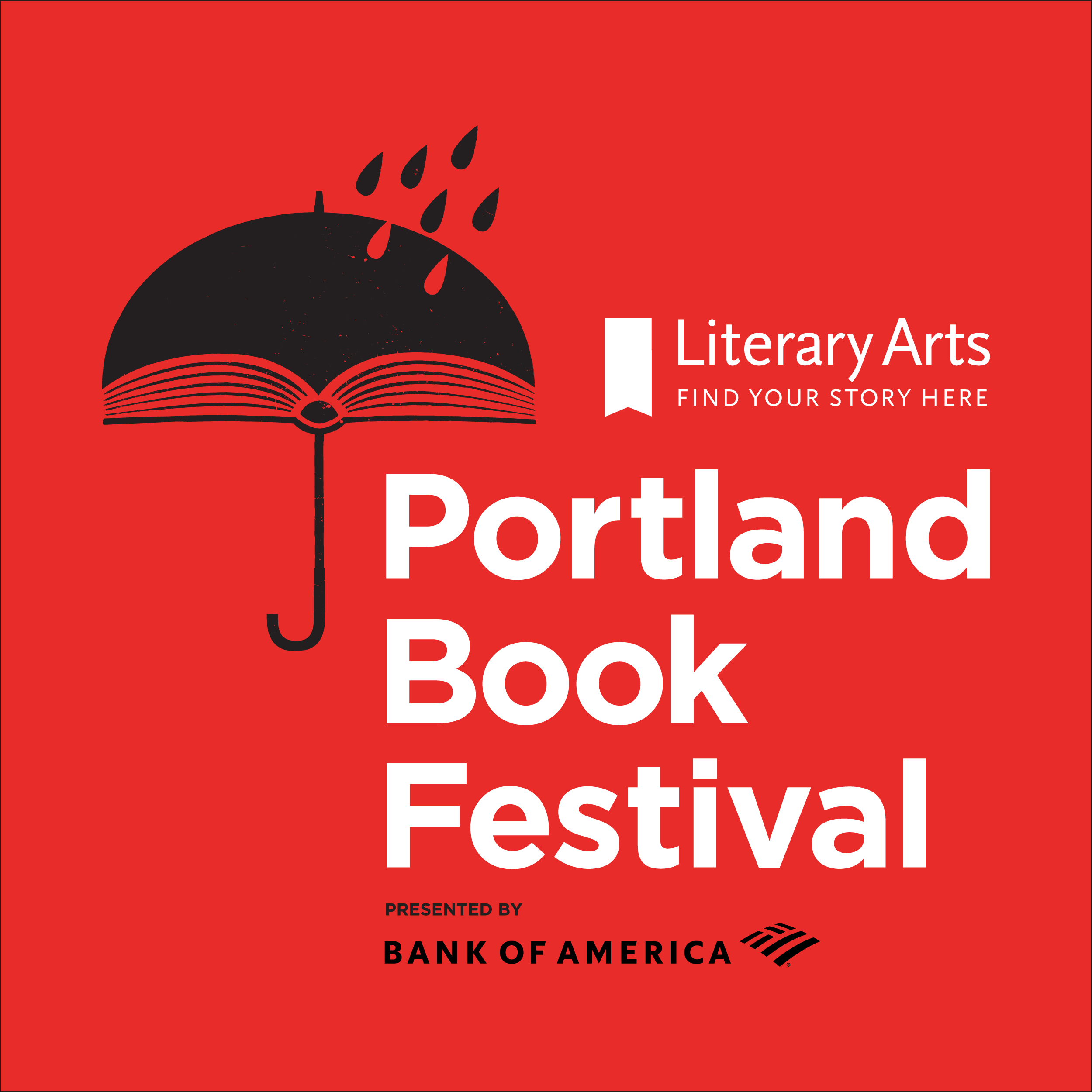 Tuesday, November 9, 2021
10:00pm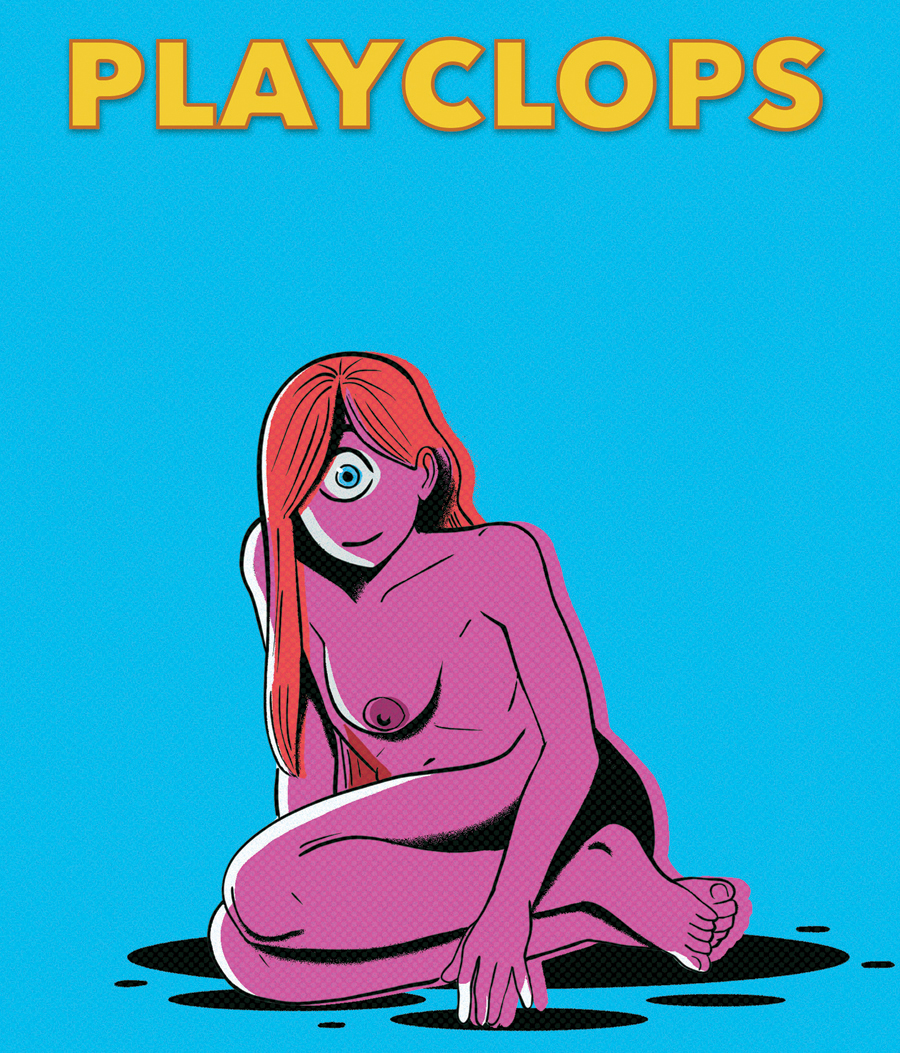 Friday, October 22, 2021
01:30pm