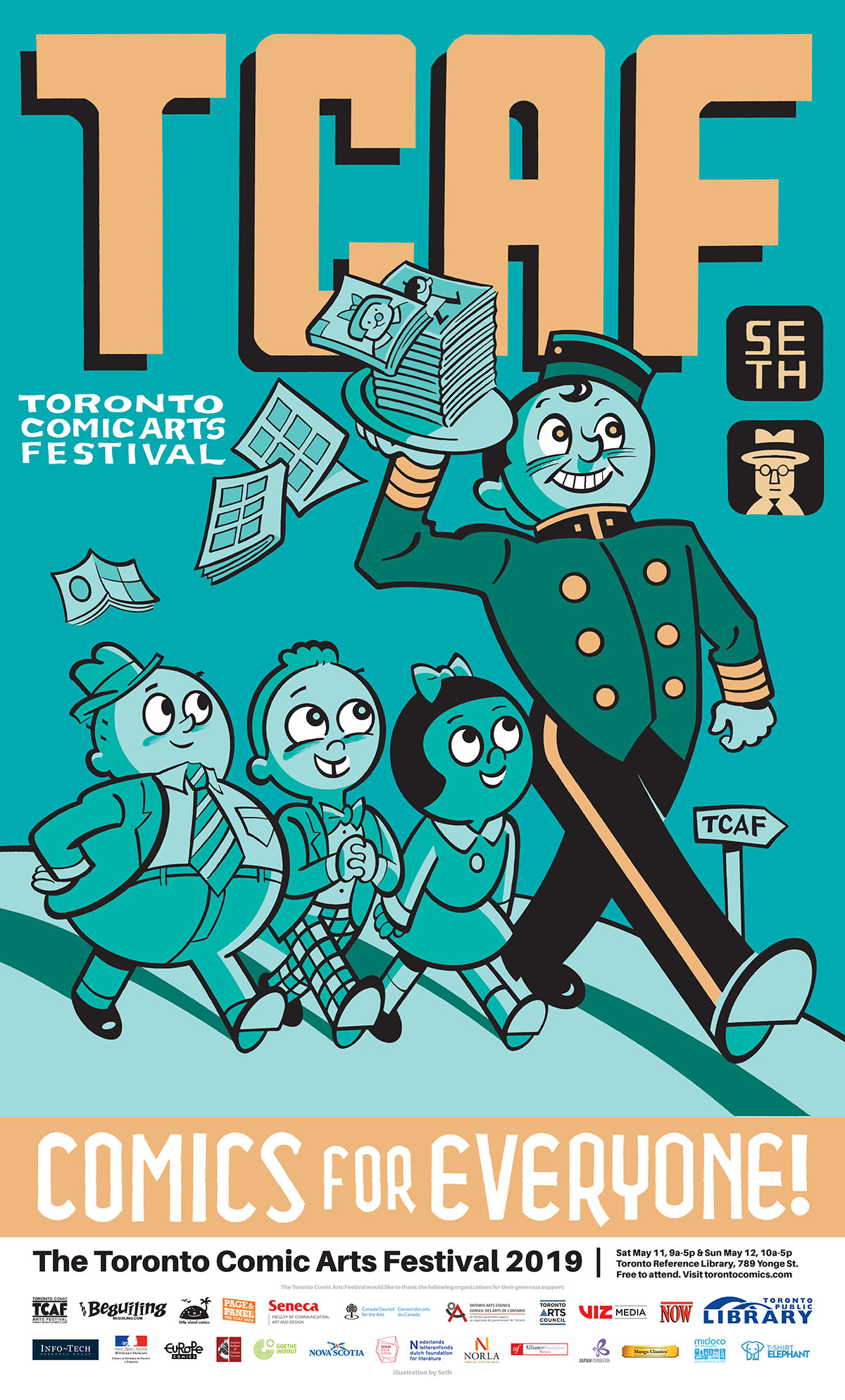 PAST EVENT
D+Q authors at TCAF 2019!
D+Q authors Nick Maandag (The Follies of Richard Wadsworth), Seth (Clyde Fans), Mark Alan Stamaty (Yellow Yellow), and Sylvia Nickerson (Creation) will all be at the Toronto Comic Arts Festival the weekend of May 11th and 12th! Make sure to stop by Toronto's premiere comics festival, which is free and open to the public, with events focused in the Toronto Reference Library (789 Yonge St.) and the Marriott Bloor Yorkville (90 Bloor St. E.)
Nick Maandag will be exhibiting at table 107 with debut copies of Follies ahead of its June pub date, while Seth's Clyde Fans and Mark Alan Stamaty's Yellow Yellow will be available at the Beguiling table during the show.
Seth appears on two panels: "Fans Service: A Seth Spotlight" moderated by Conan Tobias and "Characters of Age" moderated by Brigid Alverson.
Mark Alan Stamaty can also be found on two panels: "Mayor of MacDoodle St: Mark Alan Stamaty Spotlight" moderated by Calvin Reid and "Inter-Generational Comics Moderator" moderated by Kevin Czap.
Sylvia Nickerson is one of the featured artists on the panel: "The Motherhood Challenge" moderated by Kelly Frazier.
The full programming schedule can be found here and the full floorplan here.
You might also like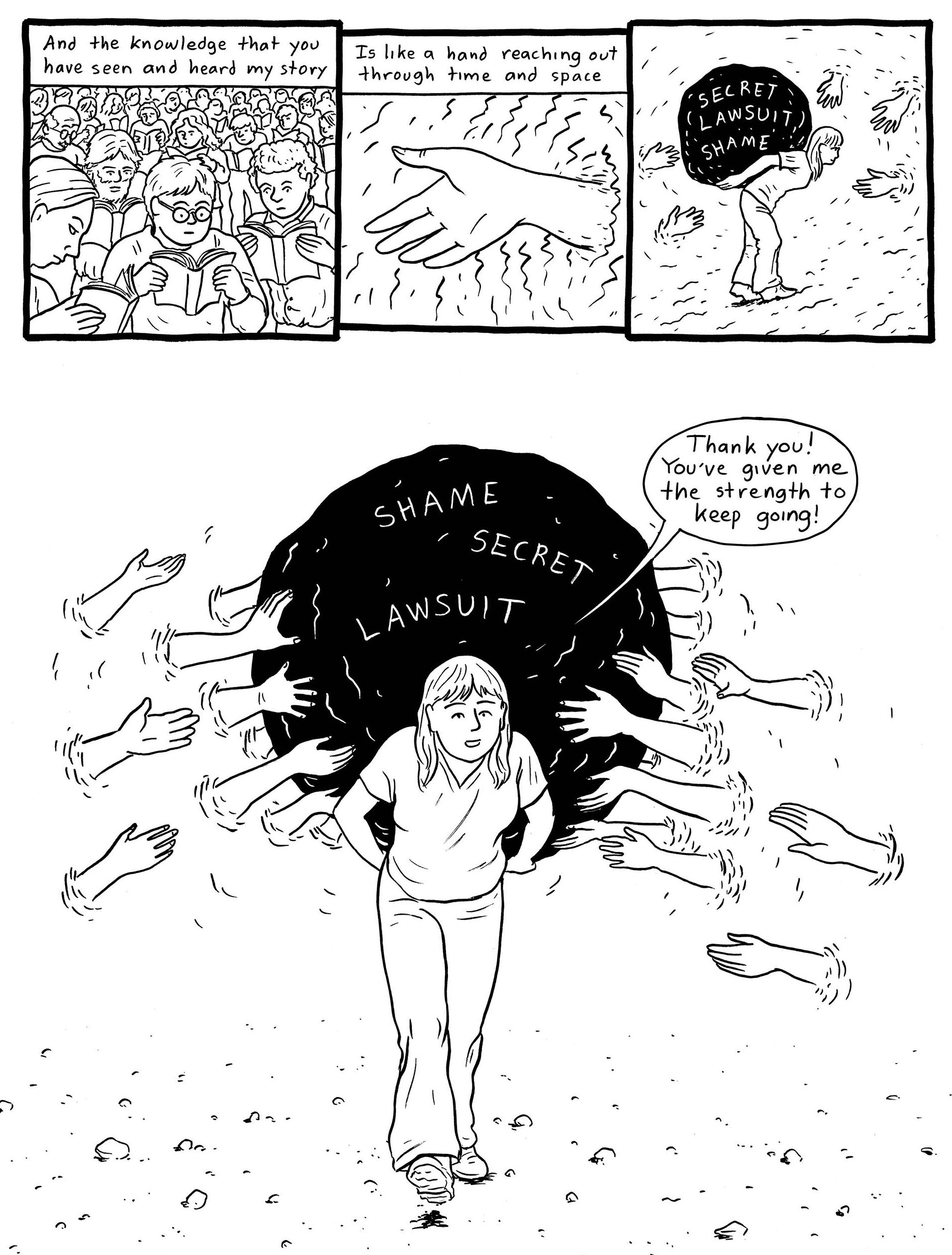 Saturday, May 21, 2022 to Sunday, May 22, 2022
10:00am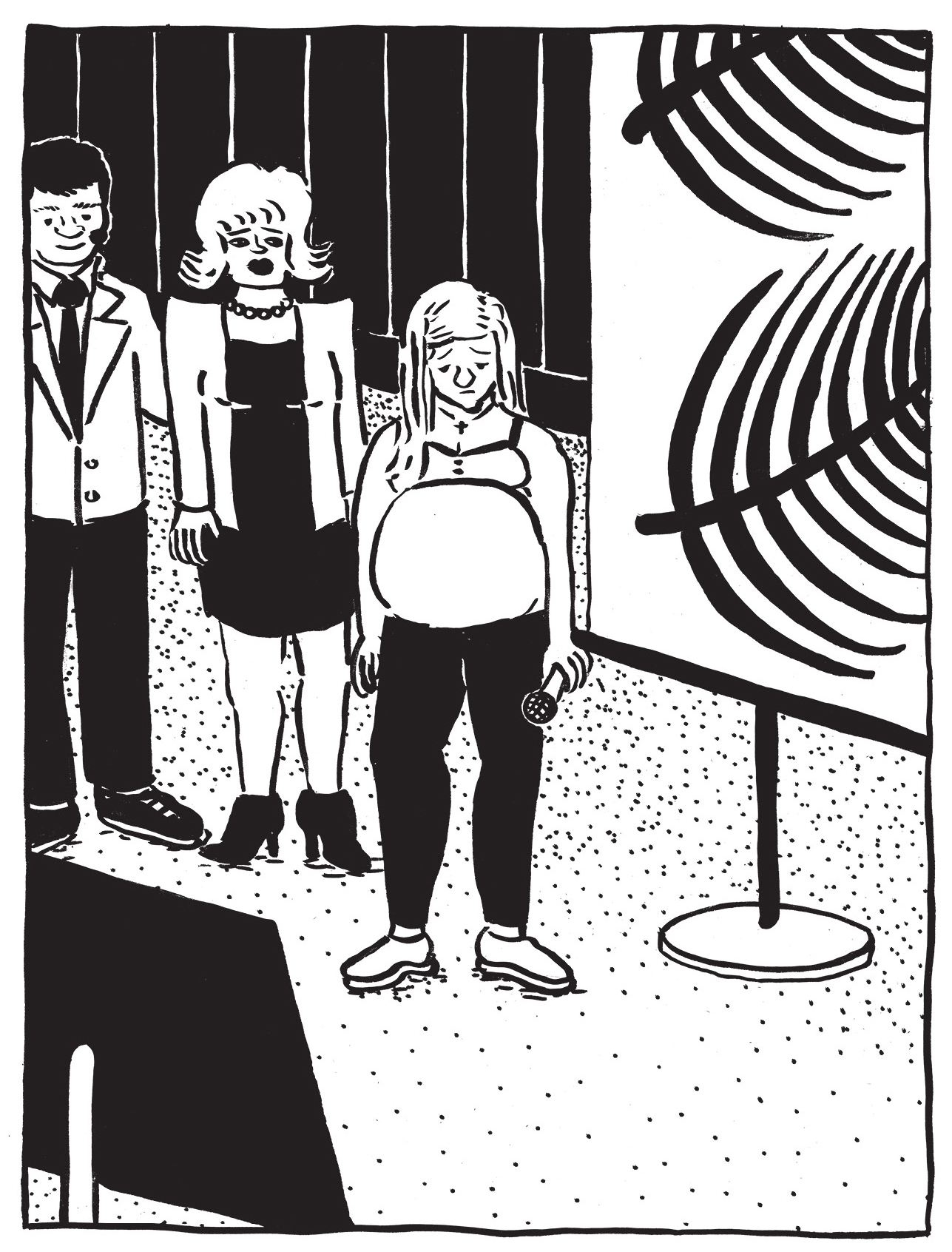 Tuesday, May 17, 2022
07:30pm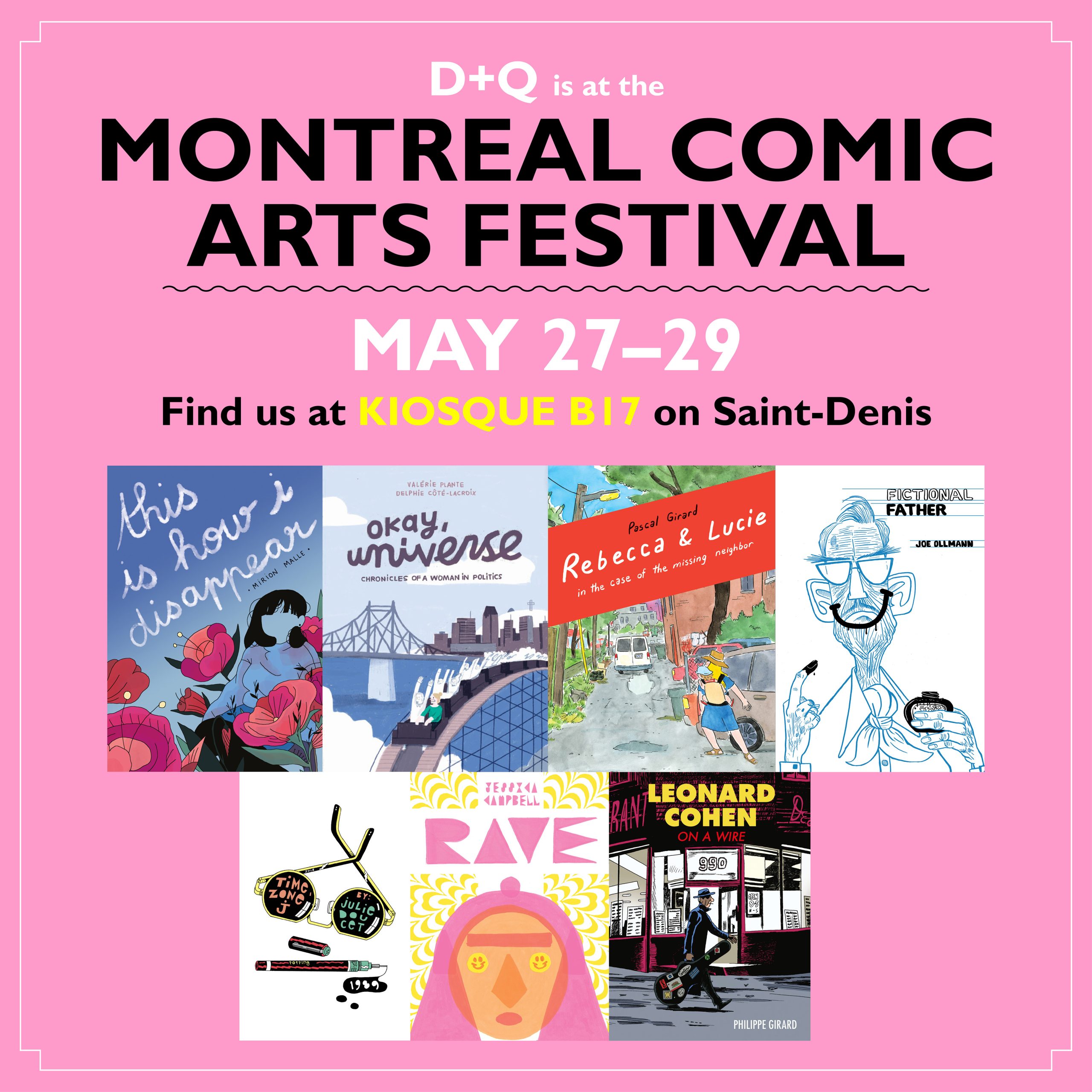 Friday, May 27, 2022 to Sunday, May 29, 2022
11:00am