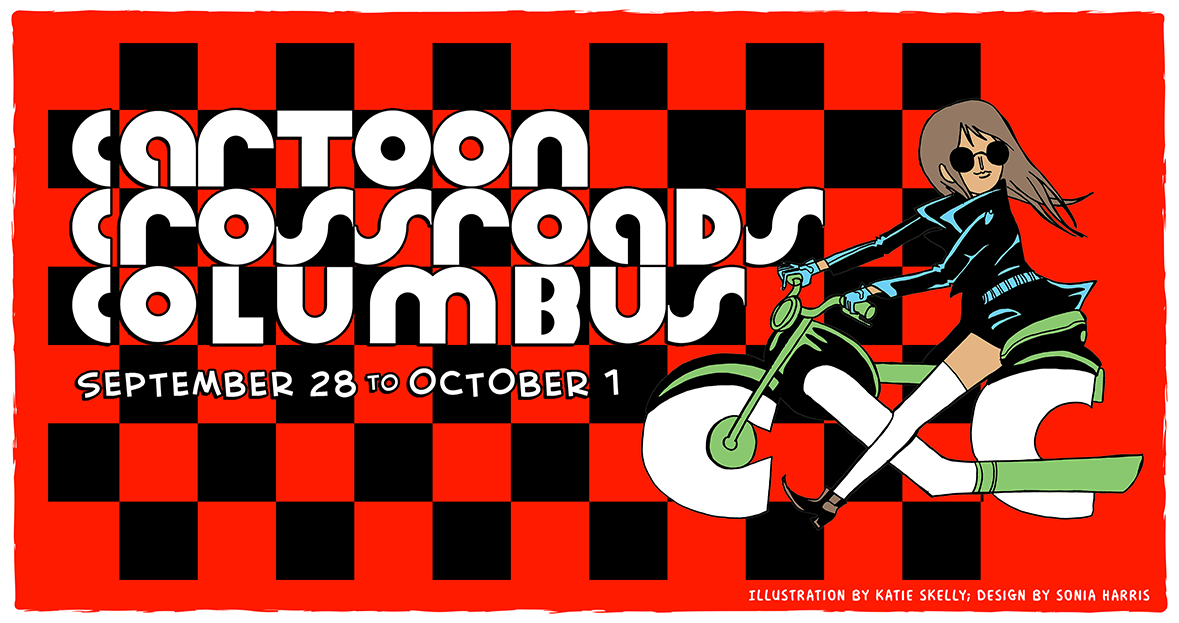 PAST EVENT
Cartoon Crossroads Columbus 2017
Join D+Q authors Peter Bagge, Mimi Pond, and Leslie Stein in Columbus, OH from Sept. 28th - Oct. 1st for Cartoon Crossroads Columbus! See the full panel schedule below!
FRIDAY, SEPT. 29
10 am - 10:50 am: Talk and Teach Presentation -- Leslie Stein on the use of Watercolors
Billy Ireland Cartoon Library and Museum (Will Eisner Seminar Room)
Brooklyn's Leslie Stein makes comics that combine rueful memoir and occasional light, fantastic elements for publishers like VICE, Fantagraphics and Drawn and Quarterly for several years. She is a favorite of her peers and her audience grows with each collection. One of her comics' most notable features is their unique use of watercolors combined with spare line-art. She'll display their use during this presentation. Introduced by Tom Spurgeon.
SATURDAY, SEPT. 30
11:00 - 11:50 am: Spotlight on Mimi Pond
Columbus Metropolitan Library, Downtown Branch, Room 2-A
Mimi Pond is comics and comedy royalty whose reign stretches back to the 1980s with National Lampoon, Village Voice and a key early role with The Simpsons. Her massive 2017 comics memoir, The Customer Is Always Wrong, continues her exploration of the shifting cultures of her youth that began in the best-selling Over Easy and the way we process people and places both in the moment and long afterward. Come listen to her speak to Gil Roth; you won't forget it.
12:00 - 12:50 pm Mimi Pond signing at the CXC Festival table
12:00 - 12:50 pm: Spotlight on Peter Bagge
Columbus Metropolitan Library, Downtown Branch, Room 2-A
The alt-comics legend Peter Bagge of Neat Stuff, Hate and recent biography fame sits down with the Toonseum's John Kelly for a brisk walk through Bagge's career. Of special interest is his new biography of Zora Neal Hurston, Fire!! (Drawn and Quarterly), the latest in a series of explorations of the lives of women considered difficult by the men of their time.
12:00 - 12:50 pm: Leslie Stein in conversation with Katie Skelly
Columbus Metropolitan Library, Downtown Branch, Room 3-A
Special guest Leslie Stein is one of the most beloved cartoonists by her peers in the comics-making world, and one of the best-reviewed for her spare but beautiful take on the personal memoir genre. CXC favorite Katie Skelly leapt at the chance to interview Stein, in what should be a high-energy, well-articulated exchange of ideas.
2:00 - 2:50 pm Leslie Stein signing at the CXC Festival table
3:00 - 3:50 pm: The Other Mainstream: Indy Creators on Non-Indy Books (Smith, Bagge, Baker, Willumsen)
Columbus Metropolitan Library, Downtown Branch, Room 1-A
Jeff Smith, Peter Bagge, Kyle Baker and Connor Willumsen have a lot in common as expectation-shattering cartoonists best known for their own creations, but all of also worked on mainstream comics characters like Shazam!, Punisher and Plastic Man. John Kelly from the Toonseum teases details about these sometimes strange-fit projects from our esteemed panel.
4:00 - 4:50 pm: Comics Memoir (Cruse, Ferris, Pond, Derf)
Columbus Metropolitan Library, Downtown Branch, Room 1-A
Although they dominate the sales charts and awards programs today, comics about one's life told with a sophisticated structure or form were never a guaranteed genre of interest. Howard Cruse (Stuck Rubber Baby), Emil Ferris (My Favorite Thing Is Monsters), Mimi Pond (The Customer Is Always Wrong) and Derf Backderf (My Friend Dahmer) are all artists who have scored big with personal stories, and join moderator Tom Spurgeon is taking apart why such books connect with people in comics form.
5:00 - 5:50 pm Mimi Pond signing at the CXC Festival table
SUNDAY, OCT. 31
1:30 - 2:20 pm Mimi Pond signing at the CXC Festival table
3:30 - 4:20 pm Leslie Stein signing at the CXC Festival table
You might also like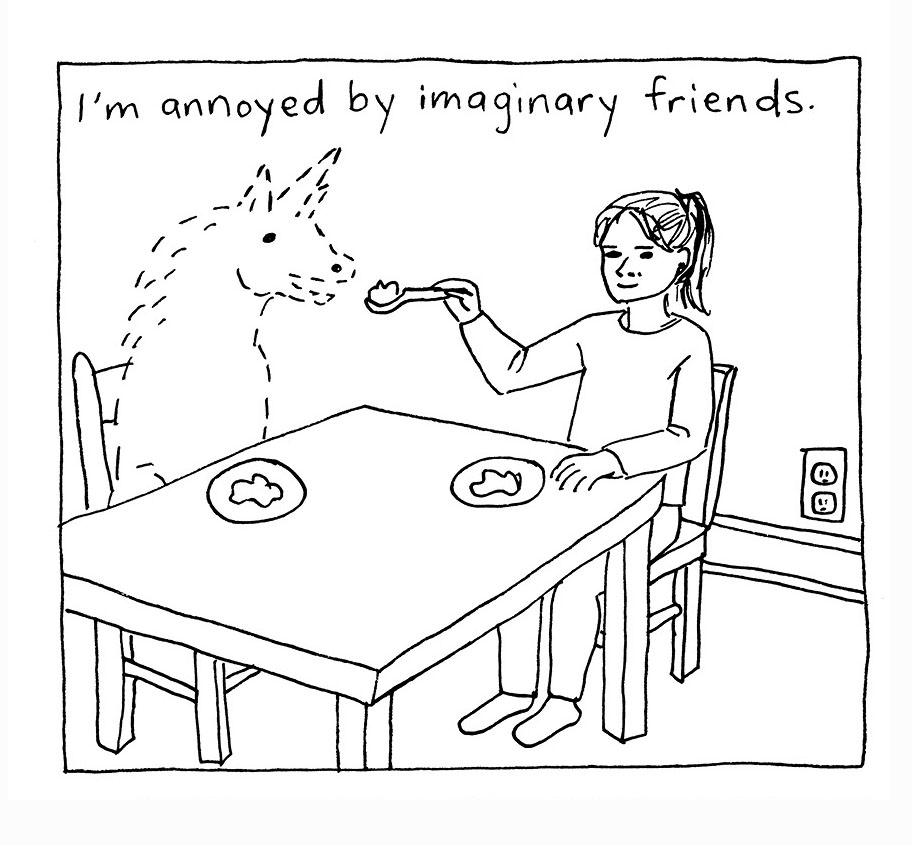 Thursday, June 23, 2022 to Sunday, August 14, 2022
11:00am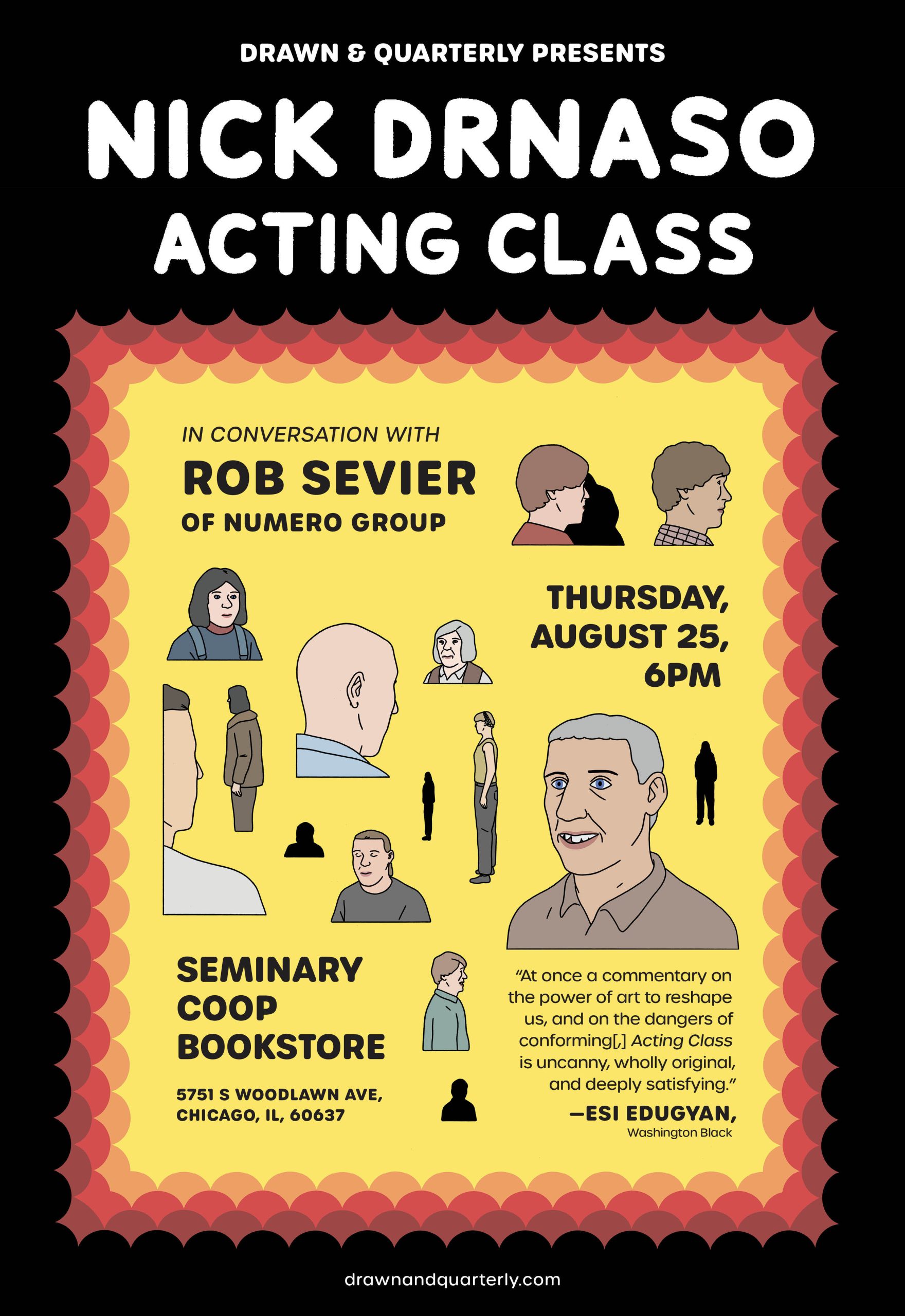 Thursday, August 25, 2022 to Thursday, August 25, 2022
06:00pm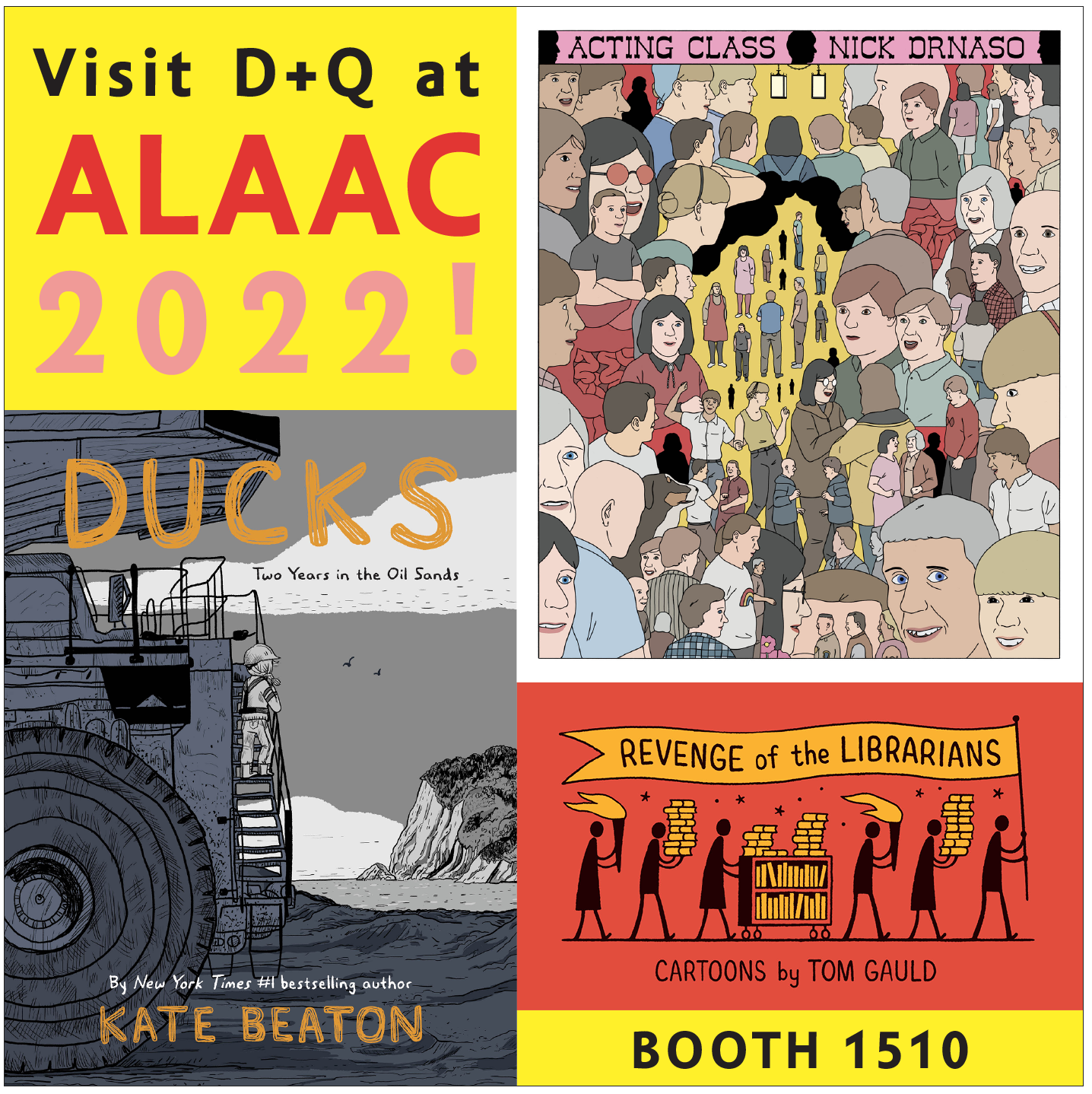 Friday, June 24, 2022 to Monday, June 27, 2022
05:30pm