Travis Dandro
Travis Dandro was born in Leicester, Massachusetts. He started publishing his first comic strip, Twerp, in the local weekly newspaper when he was 13 years old. In 1996 Travis graduated from Montserrat College of Art with a degree in fine art. Since then, his comics have appeared in dozens of college newspapers in the United States and Canada, and his first graphic novel, King of King Court, won the Lynd Ward Prize for graphic novel of the year. He currently lives in Belfast, Maine, with his wife and sons.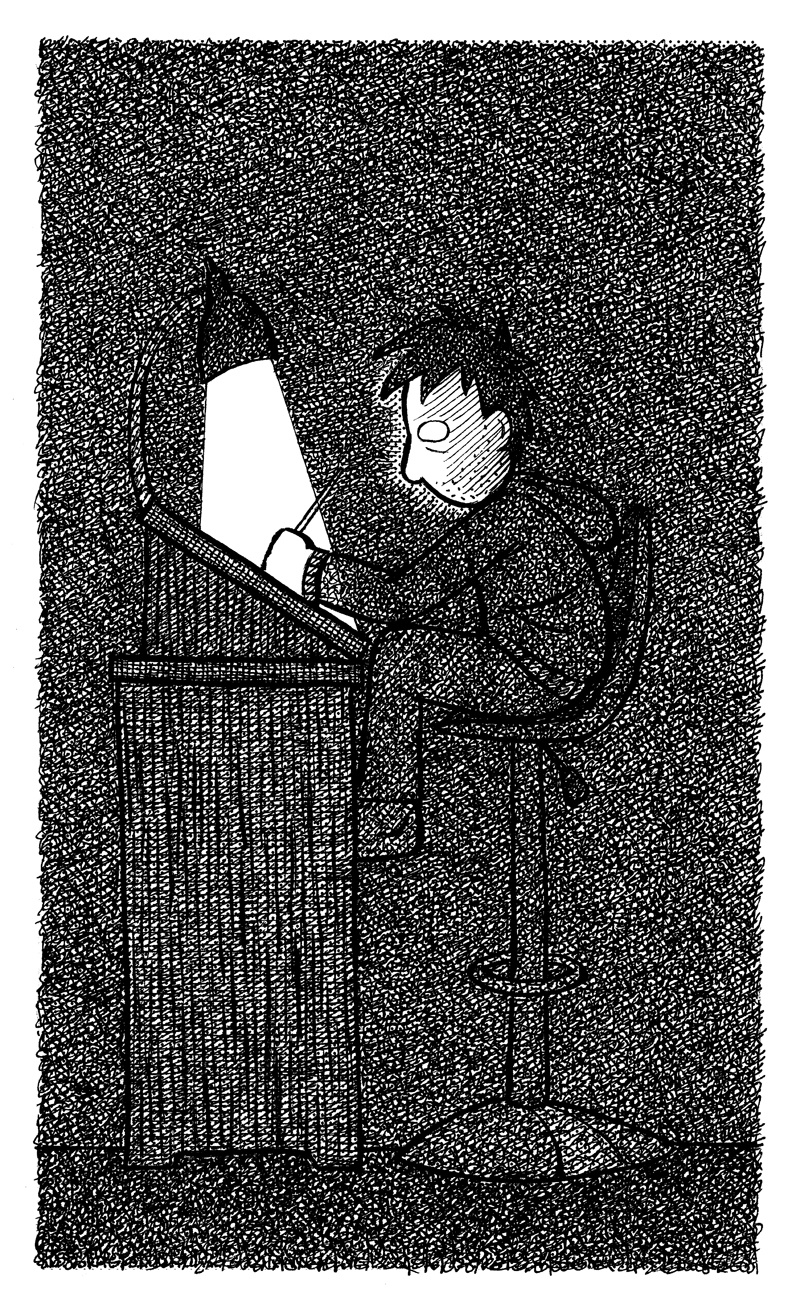 PAST EVENT
Thursday, March 26, 2020
06:00pm
PAST EVENT
Tuesday, March 10, 2020
05:30pm
PAST EVENT
Saturday, October 19, 2019
09:00am
To what extent are we destined to become trapped in the cycles sparked by our parents' shortcomings? This is one of th...
D+Q announces Hummingbird Heart by Travis Dandro, in stores Spring 2022. Still reeling from the death by suicide of his drug…
We're incredibly proud of our 2019 books! Readers around the globe have been enjoying our books so much that they've included…
King of King Court is the story of a young boy who is introduced to his birth father when he's…