Theo Ellsworth and Jeff VanderMeer
Theo Ellsworth is a self-taught artist living in Montana. His previously published comics include Capacity, The Understanding Monster, Sleeper Car, and An Exorcism. The New York Times once called his work, "Imagination at firehose intensity". He has been the recipient of the Lynd Ward Honor Book Prize and an Artist Innovation Award. He loves creative collaboration, cooking, and making family folk art with his kids. He is constantly making invisible performance art in his head that no one will ever see.
Jeff VanderMeer is The New York Times-bestselling author of The Southern Reach Trilogy, the first volume of which, Annihilation, won the Nebula Award and the Shirley Jackson Award for best novel and was adapted into a movie by Alex Garland. His novels set in the Borne universe are being adapted for TV by AMC, and Netflix has optioned his next novel, Hummingbird Salamander, for film. Called "the weird Thoreau" by The New Yorker, VanderMeer speaks and writes frequently about issues relating to climate change as well as urban rewilding. He lives in Tallahassee, Florida, on the edge of a ravine with his wife, Ann VanderMeer, and their cat Neo.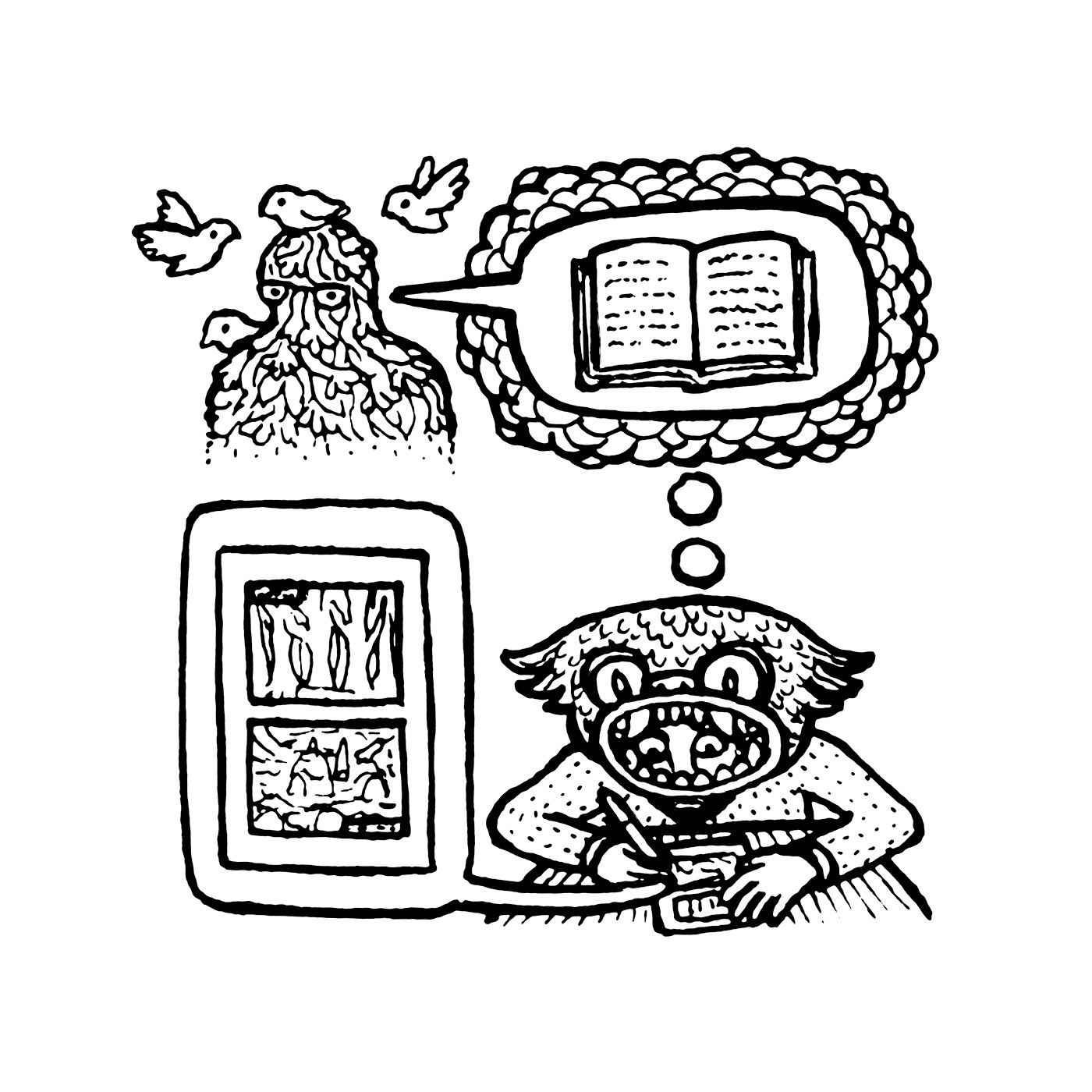 PAST EVENT
Thursday, September 30, 2021
08:30pm
PAST EVENT
Tuesday, September 28, 2021
01:00pm
This is a vision of office life gone very surreal, with warring tribes who develop their own language and mice who learn...
Click the link to the title above to read the excerpt.
Theo Ellsworth, a Missoula-based artist, said his latest work was like being handed a "puzzle box" with problems to...
YOU MIGHT ALSO LIKE
Immerse yourself in even more of our 2021 fiction, starting with Secret Life by Theo Ellsworth and Jeff VanderMeer, This...
2021 has been an exciting, if nerve-wracking, year. Let's put pandemic and supply chain issues aside, and focus on the positive!…
As we close out 2021 we wanted to look back on some of the amazing writing about comics that was published…