Sarah Glidden
Sarah Glidden was born in 1980 in Massachusetts and studied painting at Boston University. She started making comics in 2006 when she was living at the Flux Factory artists collective in Queens, New York, and soon began working on her first book, How to Understand Israel in 60 Days or Less. The first chapters of this were self-published as minicomics, earning her the Ignatz Award for Promising New Talent in 2008. The complete book was published in 2010 and was translated into five languages. Glidden's work has appeared in various newspapers and magazines, as well as in the Best American Comics anthology. She spent a year as an artist in residence at the Maison des Auteurs in Angoulême, France.
Her second book, Rolling Blackouts: Dispatches from Turkey, Syria, and Iraq, was published by Drawn & Quarterly in October 2016, quickly becoming a New York Times bestseller, appearing on fifteen best of the year lists, and earning her the Lynd Ward Graphic Novel Prize. Glidden lives in Seattle, Washington.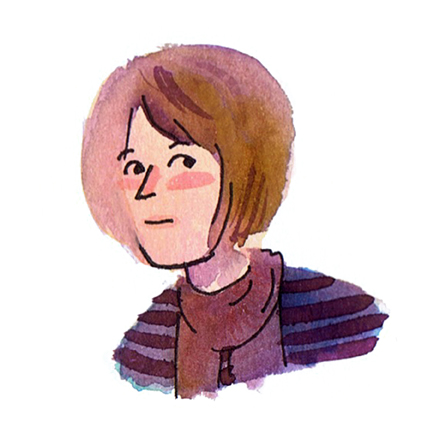 PAST EVENT
Saturday, April 6, 2019
11:00am
PAST EVENT
Thursday, March 8, 2018 to Sunday, March 11, 2018
10:00am
PAST EVENT
Wednesday, October 4, 2017
07:00pm
ROLLING BLACKOUTS: DISPATCHES FROM TURKEY, SYRIA, AND IRAQ BY SARAH GLIDDEN Traveling around the Middle East with two jo...
YOU MIGHT ALSO LIKE
Panelists talked about the ability of graphic narratives to capture and describe events in history and war. Panelists i...
We had such a great time at Comic-con this year, we want to tell the whole world about it, so I…
SDCC begins this week folks! We've already shown you our programming slate, so now check out our excellent debuts. First up,…
We're very excited to be exhibiting at the 6th annual East London Comic Arts Festival this coming June 16, 17 and 18 in…