Fabien Vehlmann & Kerascoët
Fabien Vehlmann is a French comics writer who has been nominated for the Angoulême International Comics Festival Award a number of times. He is best known to North American audiences for his collaboration with the Norwegian cartoonist Jason on Isle of 100,000 Graves.
Kerascoët is a husband-and-wife cartooning team best known for illustrating the book Miss Don't Touch Me written by Hubert, as well as a couple of the Lewis Trondheim Dungeon books.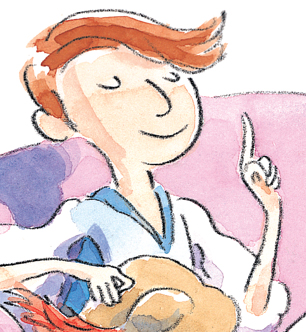 Young Adult Library Services Assoc.
Nominated for Great Graphic Novel for Teens for Beautiful Darkness
Harvey Award
Nominated for Best American Edition of Foreign Material for Beautiful Darkness
Eisner Award
Nominated for Best U.S. Edition of International Material for Beautiful Darkness
PAST EVENT
Friday, November 4, 2016 to Saturday, November 5, 2016
06:00pm
PAST EVENT
Thursday, October 27, 2016 to Tuesday, November 8, 2016
03:00pm
Beautiful DarknessWriter: Fabien VehlmannArtists: KerascoëtPublisher: Drawn & Quarterly French import&nbs...
2018 has been an exciting year for books! This year we had the pleasure of publishing 27 of 'em, 11 books…
Everybody's favourite horror comic is back in a spiffy new soft cover edition that is perfect for slipping into an unsuspecting…
New paperback releases of Pyongyang by Guy Delisle and Beautiful Darkness by Fabien Vehlmann and Kerascoet, coming this fall! These are…