Craig Thompson
Craig Thompson is a cartoonist and the author of the award-winning books Blankets, Carnet de Voyage, Good-bye Chunky Rice, and Habibi. Thompson was born in Michigan in 1975, and grew up in a rural farming community in central Wisconsin. His graphic novel Blankets won numerous industry awards and has been published in nearly twenty languages around the world. Thompson lives in Portland, Oregon.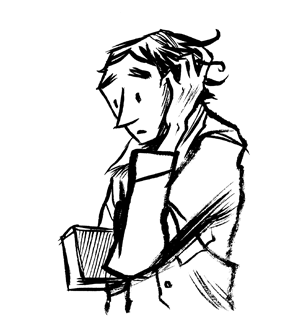 PAST EVENT
Thursday, March 28, 2019 to Thursday, March 28, 2019
09:00am
PAST EVENT
Saturday, August 18, 2018 to Sunday, August 19, 2018
01:00pm
PAST EVENT
Saturday, May 19, 2018
10:00am
Blankets is an autobiographical account of Craig Thompson's life. The coming-of-age story is widely renowned, receivi...
We're so proud of all of the lovely books we published in 2018, and what makes us even more proud is…
2018 has been an exciting year for books! This year we had the pleasure of publishing 27 of 'em, 11 books…
Well, lookie here. It's new book day at DQHQ. And we could not be more thrilled to introduce to you the…